How to know pan status of UTI pan application ?
You can easily know your uti pan application status using online pan status portal of uti. You can know your pan status using uti coupon number.
coupon number is a identification number of uti pan application.
You can know pan status justing following the steps.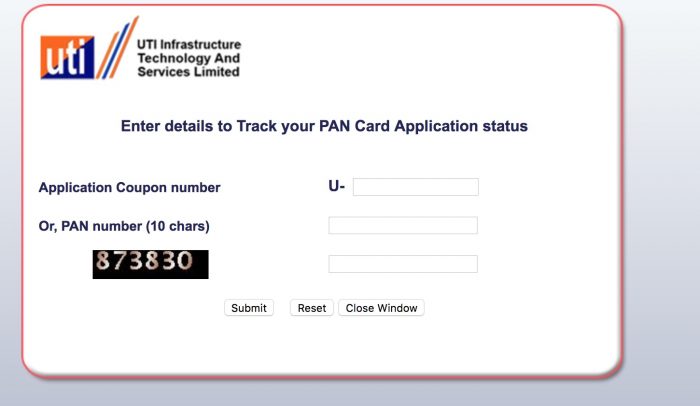 Step 1 : 
go to the uti pan status page.
http://www.trackpan.utiitsl.com/PANONLINE/#forward
Step 2 :
Enter Application Coupon number.
or you can also get pan status using pan number (if pan number alloted)
Step 3 :
Enter captcha code ( text or numbers represented into a small image )
Step 4 :
Submit the form and you will get your pan status on your device screen.