How to know your pan card status / pan application status (NSDL Application)  ?
If you apply pan card application through NSDL, You can know your pan status using 15 digit acknowledgement number.
you can know your pan status as following below steps.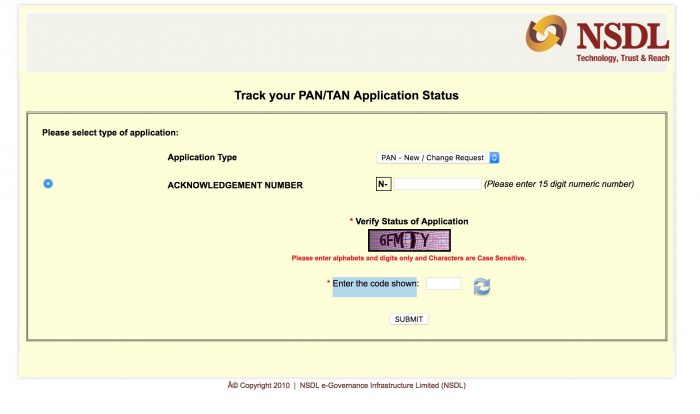 Step 1 : 
Go to the pan status nsdl page.
https://tin.tin.nsdl.com/pantan/StatusTrack.html
Step 2 :
Select your application type : PAN-New / Change Request
Step 3 : 
Enter your 15 digit ACKNOWLEDGEMENT NUMBER
Step 4 : 
Enter captcha code : Text represented in small zigzag image.
Step 5 :
Submit the form and you will get the pan status on the screen.